Membership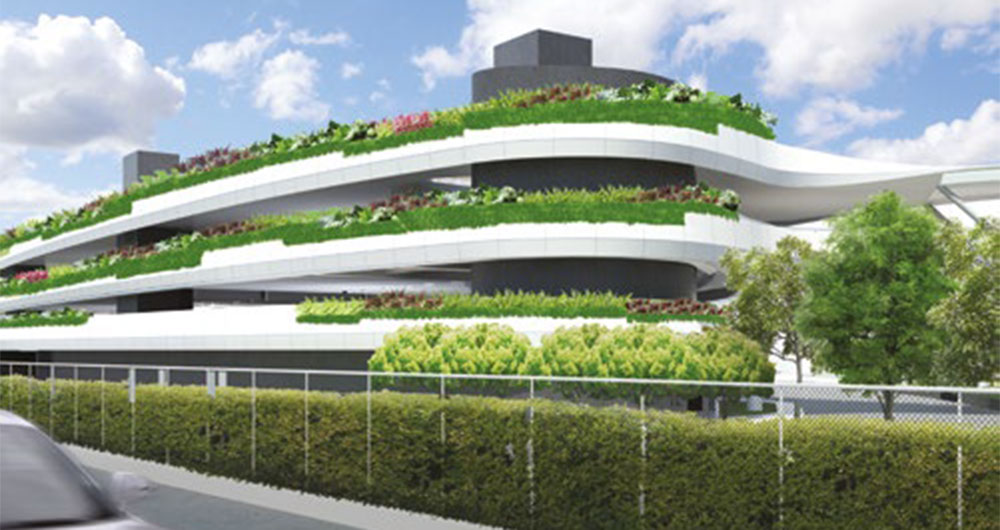 A seamless arrival experience
Our Racecourse's masterplan is one of the Club's major initiatives to improve the racegoing experience. Riding on the past decade's successful Racecourse renovation work, we continue to enhance the overall arrival experience for our Owners and Members - whose support has been key to the sport's continuance these past few months - with the construction of a new car park near the Sha Tin Members' Main Entrance.
Replacing the Sha Tin Clubhouse Multistorey Car Park, which is due for demolition soon, the new car park will improve road alignment at Sha Tin Racecourse, address the long-held concern of Owners and Members over the inadequacy of covered parking facilities close to the Owners and Members Boxes, ease the traffic flow and make drop-offs much more convenient.
Targeted for completion in the 2022/23 season, the new car park project will provide 523 parking spaces altogether, serving primarily Owners with Starters, Honorary Voting Members and Voting Members on racedays. On non-racedays, 91 parking spaces will be assigned to Sha Tin Clubhouse users.
In addition, the new car park will also improve connectivity to various Grandstand venues such as Jockey Club Private Boxes, Main Lift Lobby 'B' and Owners Boxes. This connectivity is enhanced through:
Besides providing a much greater number of parking spaces, the new car park will deliver an improved experience with a larger turning radius and wider spaces to accommodate larger vehicles. Electronic vehicle chargers will also be installed in selected spaces.
With Owners with Starters migrating to the new car park, more spaces in the Grandstand II Car Park will be reallocated to other existing racegoers with table or private box bookings, including Owners (without Starters), Members, Racing Club Members and the general public in the future.
Given the time required to complete this massive project, we seek our Owners' and Members' understanding for the disruptions arising from the ensuing works around the Racecourse, specifically at the roundabout outside Sha Tin Clubhouse. These will be ongoing for some time; however, we hope you agree that the end result will be worth the interim inconvenience.
Furthermore, from the start of this new season, on racedays the Club will encourage increased use of Exit 12C from the northbound carriageway of Tolo Highway, which is signed as 'Penfold Park'. Together with raceday changes to the internal traffic circulation, this arrangement is designed to balance the travel distances between the two Racecourse entrances, providing easier access to the Grandstand II Car Park and the Penfold Car Park in order to reduce raceday congestion at Highway Exit 3.
Last but not least, after getting the necessary government approval, the Club is pleased to announce that we will be able to provide 40 extra parking spaces on non-racedays exclusively to Members and Racing Club Members at the Forecourt, Happy Valley Racecourse. This will also benefit Members who wish to enjoy dining at the Racecourse on non-racedays. This is expected to take effect within 2020.
<Click> to view the map