Membership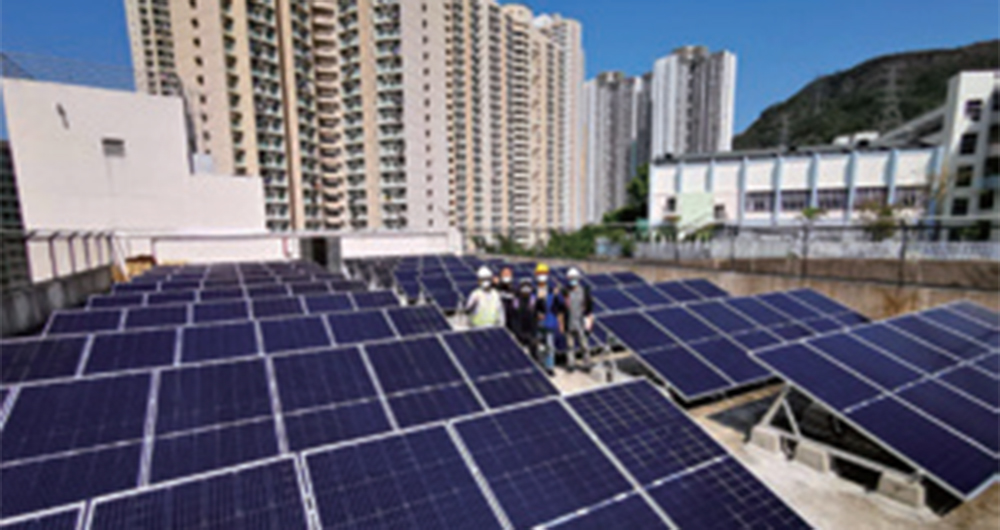 The Community Digest
Charity projects, initiatives and sustainability
Power up
Funded by the Club's Charities Trust, the Jockey Club SolarCare Programme promotes the use of solar energy in Hong Kong and aims to develop a renewable energy community service platform that supports the government's Feed-in Tariff (FiT) policy. The initiative's mission is to increase solar energy adoption and reduce carbon emissions in the hope that they will catch up with global standards and create a zero-carbon Hong Kong. In its first phase, the programme partnered with 10 NGOs to install solar panels and have them connected to the FiT Scheme of the city's two power companies, and organised a series of community education activities on solar energy in Hong Kong. The programme's second phase has begun.
Solar panels installed so far
1,722
Annual FiT income generated from solar panels installed
HK$1m+
Participants in the educational and engagement programme
~20,000
Creative space for all
Art has no boundaries, and taking part in art activities can help people with disabilities (PWD) feel socially included. This is why the Club's Charities Trust has donated more than HK$25 million since 2010 to the Arts with the Disabled Association Hong Kong in support of The Hong Kong Jockey Club Community Project Grant: Inclusive Arts Project, which provides PWDs with opportunities to develop an interest in art and gain essential skills to communicate and collaborate. The project offers a wide range of educational and community programmes for PWDs and others to interact through the arts. The annual A Bit More Than Arts Festival also promotes inclusive arts to the public through its exhibitions and sharing programme.
PWDs have received arts training so far (both one-time and ongoing)
1,000+
Participants in the project's community arts activities
130,000+
Participants in the annual A Bit More Than Arts Festival
390,000+