Membership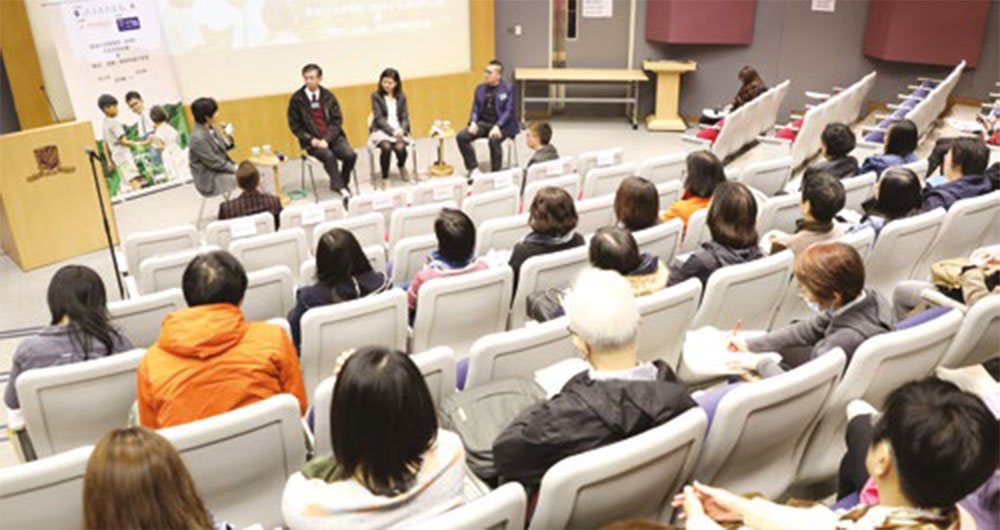 Understanding Dementia Care
Dementia Care Training
Date and Time
Session 1: 15 January (Friday)
4:30pm - 6:00pm

Session 2: 16 January (Saturday)
10:30am - 12:00noon
Venue
Virtual via Zoom (Zoom meeting details will be provided upon activity confirmation)
Registration period
10 December - 17 December
How to enrol:
1. Register for the Members'CARE@hkjc Volunteer Team
2. Click here or call 1812 to obtain the Volunteer Team Enrolment Form
3. Complete and return form via memberinfocare@hkjc.org.hk or fax on 2966 7032
4. After successfully registering, you will receive invitations to upcoming activities
Our online training seminar better equips Member volunteers to support people suffering from this illness
Dementia is a degenerative brain disease and an increasingly prevalent public health issue in Hong Kong. A study conducted by the government and The Chinese University of Hong Kong revealed that about one-tenth of elders aged 70 or above suffered from dementia. With the city's ageing population on the rise, this number is expected to have grown by now.
Behaviour and personality often change in the later stages of dementia. Having a positive attitude when interacting with people with dementia can reduce their stress level and may even slow down the process of mental deterioration. So we have arranged an opportunity for Member volunteers to enhance their personal growth during the pandemic by taking part in dementia care training.
The online seminar, hosted by the Jockey Club Centre for Positive Ageing (JCCPA), will provide volunteers with an understanding of dementia and how to distinguish between it and normal ageing. Members will also learn effective communication strategies, such as appropriate questioning and answering skills, and how to make people with dementia feel secure and comfortable.
The Club has long promoted forwardlooking care strategies for people with dementia. JCCPA was established in 2000 with a donation of HK$81 million from the Club's Charities Trust. It was the first centre of its kind in Hong Kong to provide integrated support services for sufferers of dementia by combining day care, respite and outreach services with training programmes for carers and medical professionals, and research programmes to better understand this condition.
With the online dementia care seminar, as well as the Club's ongoing support for JCCPA and its training programmes, we hope to encourage more understanding for people with dementia so that they can continue to live happily and with dignity in the community.