Membership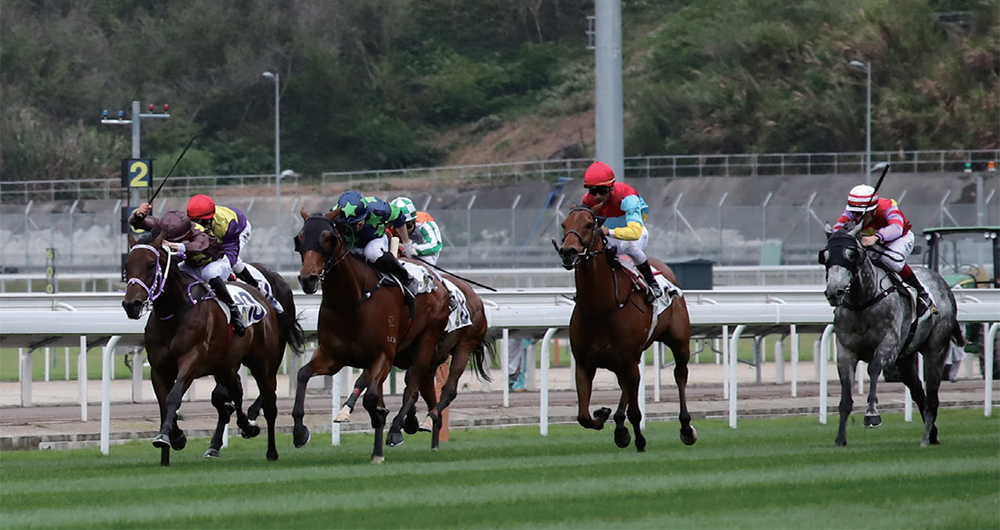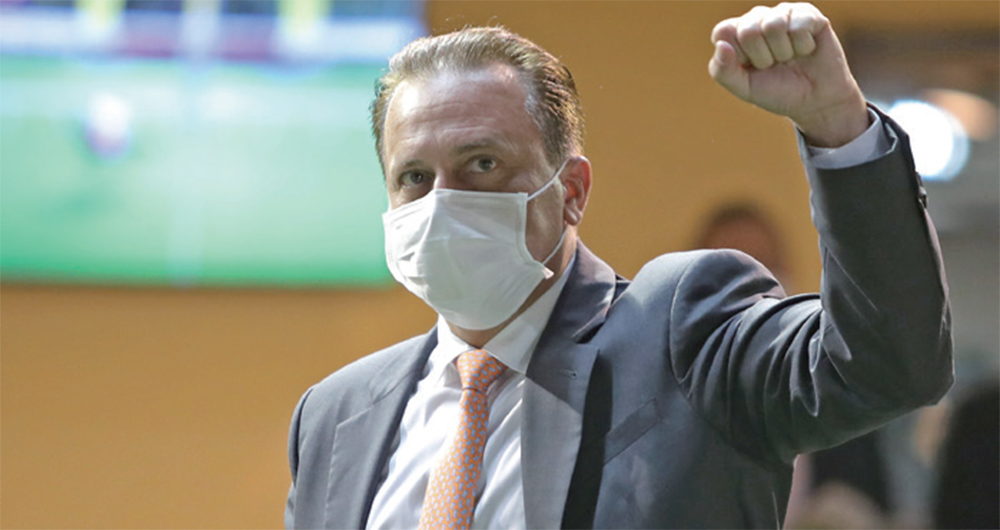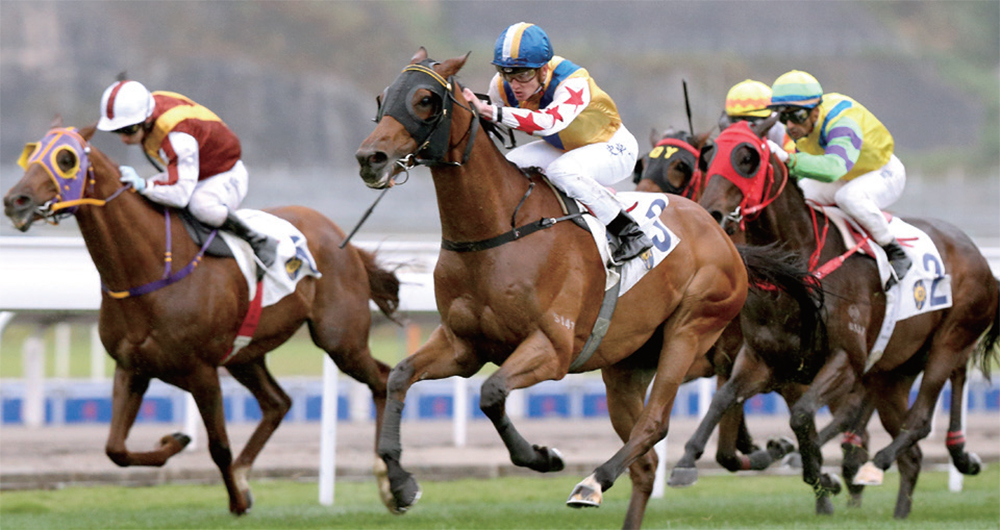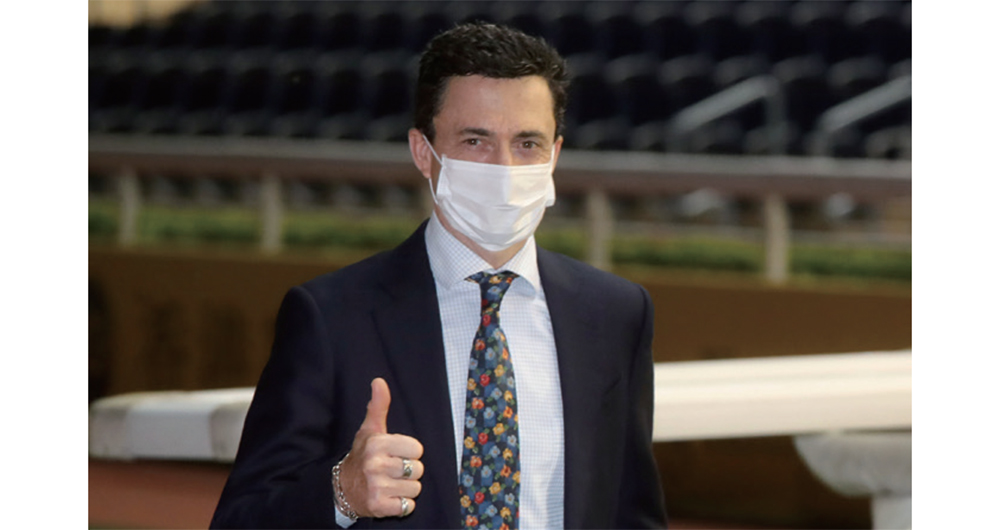 Nurturing Equine Talent
Hong Kong's top trainers on the merits of Conghua Racecourse
By Leo Schlink
Caspar Fownes has more reason than most Hong Kong trainers to extol the virtues of Conghua Racecourse in Guangdong (廣東), a tranquil emerald oasis of equine heaven far removed from Sha Tin's incessant hustle. Fownes plotted BMW Hong Kong Derby success for months with Sky Darci (達心星), delivering the coup de grace with an unorthodox decision to send the gelding to Conghua's restorative environs only days before the Derby. It was an inspired move, but hardly accidental.
Fownes is a second-generation Hong Kong handler, raised on old world maxims and contemporary innovation. As savvy as he is sharp, Fownes has a penchant for eking out miniscule points of difference. If an edge is to be exploited, Fownes will not hesitate.
The state-of-the-art Conghua complex is, according to Fownes, one of the most important additions to the Hong Kong landscape in the history of local racing. His point is borne out by statistics, which show that until the end of March, 101 horses stabled in Conghua immediately before competing in Hong Kong have accounted for 117 wins from 553 races at either Sha Tin or Happy Valley in the 2020/21 season.
"I really believe Conghua has been a godsend for Hong Kong – it really has been," says Fownes of the sprawling complex, which features cutting-edge technology and spacious paddocks for horses in need of reinvigoration.
"It takes the pressure off the horses, freshens them up mentally, gets them in a nice space. They come back to Hong Kong from a different training environment and they're better – and happier – for it.
"There's less traffic over there, the horses just thrive there and when they come back, they tend to perform well. It took some time to get it going, but it's smooth sailing now. All credit to the Club on that, that's for sure."
Fownes recognised Sky Darci was in need of bucolic surroundings after luckless runs in the Hong Kong Classic Mile and the Hong Kong Classic Cup, while also realising the horse's ability to relax was pivotal to BMW Derby hopes. It was a calculated gamble, which delivered in spades.
"We sent him back for a little freshen up and his head was right – he obviously got the big win," Fownes says. "He loves it at Conghua. In fact, he's heading there for a few weeks and then coming back for a Group 3 over the mile at the end of May."
Douglas Whyte is similarly effusive about Conghua's confluence of expanse and modernity.
"The facilities are fantastic. You can use the turf track a lot more, you've got the uphill gallop, you've got a water treadmill, a spa machine – so any horse with niggly problems, it's a great place to send them," he says.
"It ticks both boxes for any horse that's tapering off and needs a freshen up both mentally and physically. There are a few horses – Horseain Bolt (閃得快) and Simply Fluke (富祿), for instance – that get a little bit mentally frustrated with going to this track [Sha Tin] every single day.
"They've both been up there for a lengthy period. They've come back and the results speak for themselves. I've learned a lot from working with horses at Conghua and they tend to come back with a different mentality. They look bright and ready to go again."
Frankie Lor has also successfully leveraged Conghua's assets, frequently dispatching gallopers to the site for rehabilitation and general conditioning.
"Conghua has great facilities, especially for horses with leg problems. They have a spa, laser, aqua walker – I think it is very good for horses," he says. "They respond positively to the environment up there."
Dual champion trainer David Hayes has yet to set foot on the 150-hectare property, but has a clear appreciation of its restorative qualities.
"Conghua gives horses the opportunity to enjoy a change of environment. I particularly love horses getting a bit of paddock time because it's a thing of the past when they come to Hong Kong," Hayes says.
"The other thing that I really love about Conghua is the availability of the grass tracks. They're probably in as good condition as anywhere in the world.
"The Conghua trials are better for young horses because they're run at a more leisurely pace than in Hong Kong. You're not running into Hot King Prawn (旺蝦王) with a Class 4 horse.
"Conghua has been a godsend for Hong Kong... It takes the pressure off the horses. They come back from a different environment and they are better – and happier – for it"
"They're just a little bit less frenetic. It's a great training aid.
"We have a similar set-up back in Australia, with stables at Flemington in Melbourne and Lindsay Park at Euroa. It's a great thing for rehabilitating for horses and you can have the best of both worlds."
Pointing to Conghua's turf track (2000m), all-weather tracks (one 1600m, the other 1780m) and an uphill gallop of 1100m, Hayes believes the complex offers a multitude of options to trainers.
The complex presents a similarly diverse range of facilities to Owners, with a lounge featuring changing rooms and shower facilities. They are able to monitor trackwork from the trainers' pavilion or visit the equine swimming pool, which has both a straight course and a round course of 70 metres with a water depth of 2.6 metres.
For horses in need of treatment, the veterinary hospital has a floor area of almost 5,000 square metres and boasts two examination rooms, an X-ray unit, anaesthetic and operating suites, specially designed stalls for administering intensive care, a clinical laboratory and a small isolation unit.
The rehabilitation unit includes three chilled saltwater spas and an aqua treadmill, while the farrier forge offers 457 square metres of working space.
The facility opened in August 2018 and has established itself as integral to success in Hong Kong, which by dint of Conghua's pristine conditions seems a universe away, but is just three hours by road.
If this season's trend is to be correctly interpreted, it will become even more important as the years wear on.