Membership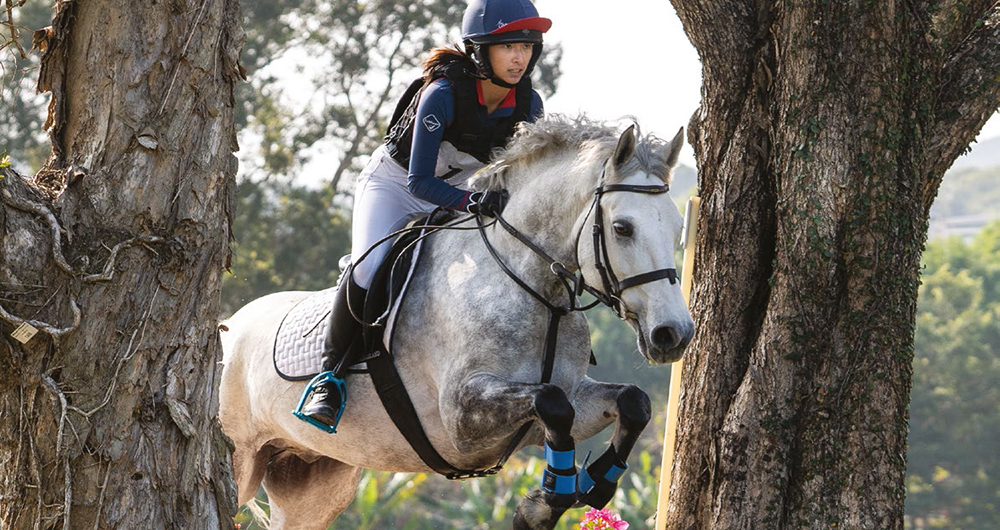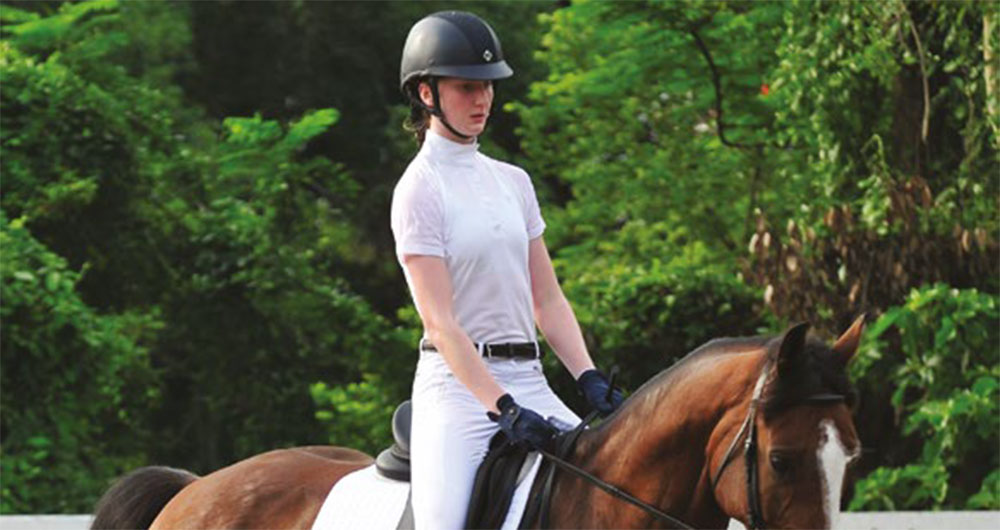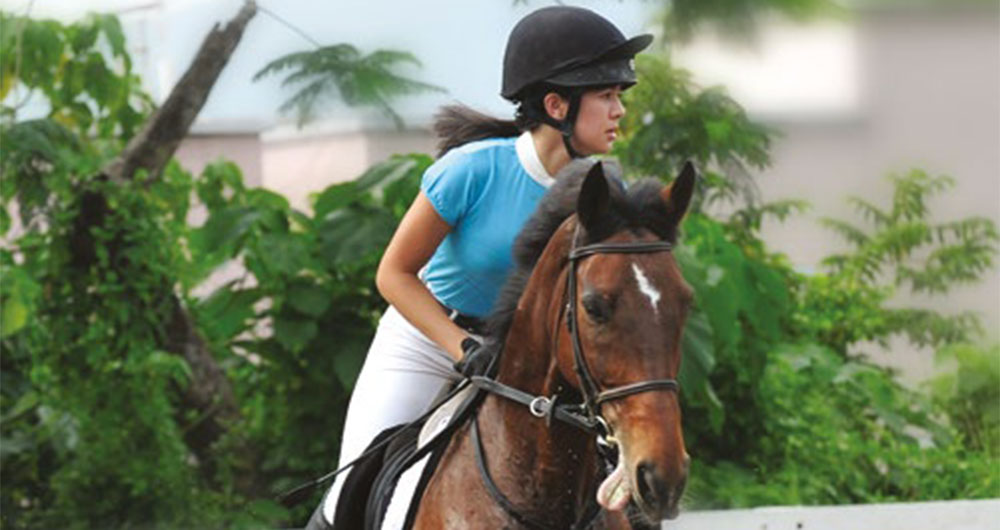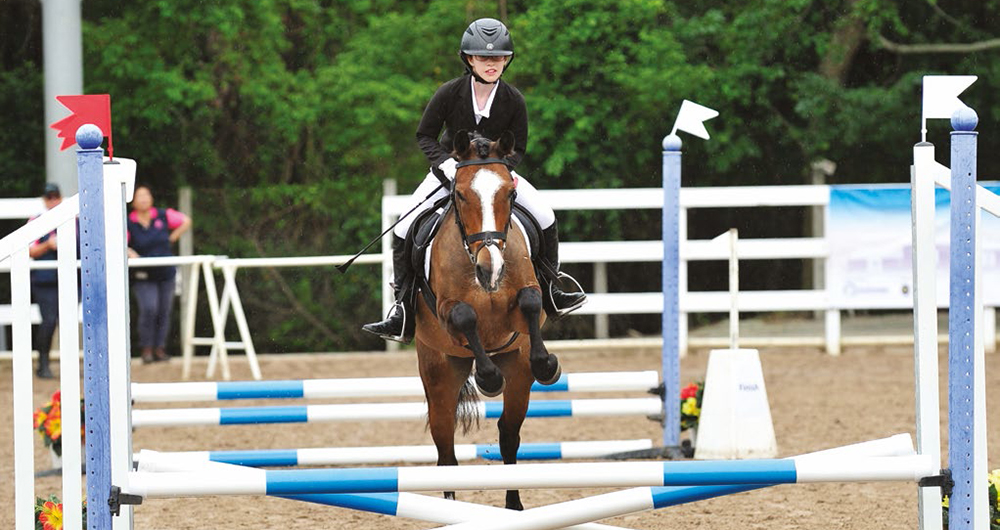 Future Stars
Every season, the HKEF Inter-school Equestrian Challenge shines the spotlight on young riders
The Hong Kong Equestrian Federation (HKEF) Inter-school Equestrian Challenge is an ideal platform for young riders to hone their skills. Now in its 14th edition, the eagerly anticipated series has developed into the region's largest equestrian competition for rising talent.
Participants were due to compete in heats in both the Higher and Lower Divisions before qualifying for the final, which was scheduled to take place in mid-April. However, to ensure safety and to comply with social distancing rules amid COVID-19, this year's Inter-school Challenge was reformatted into a number of small group sessions at Lo Wu Saddle Club (LWSC) throughout the season, with a revised scoring system.
Despite the challenges, it was very encouraging to see a total of 79 riders from 30 schools taking part in the Lower and Higher Division challenges, as well as nine riders qualifying in the Senior series.
Under the new format, the accumulated scores of 60 riders from 21 schools in the Lower Division (aged 10 to 14) were used to calculate both team and individual scores. Of the 12 teams that took part in the challenge, Canadian International School (CDNIS B1) topped the team competition with an overall score of 435.88; followed by French International School (FIS) at 428.36; Renaissance College (RCHK) at 413.38; and Hong Kong International School (HKIS) at 411.66. The top four teams will be awarded rosettes.
Leading the 12 riders who will receive medals for achieving the highest combined scores in dressage and jumping is CDNIS B1's Kamila Wilson with an overall score of 151.32, followed by Sarah Broderick from Australian International School and Victoria Miquel from FIS.
To comply with social distancing rules, the Higher Division (for riders aged between 12 and 16) competition was redesigned as a series of three micro-finals rather than one consolidated event. A total of 19 riders from nine schools participated in the series; four teams – Nord Anglia International School (NAIS) with 449.14, FIS, HKIS and Discovery College – will be awarded rosettes.
The top six individual riders will receive medals for the highest combined scores, with first place going to Sophie Bater from German Swiss International School with 159.44, closely followed by Velvet Lung (NAIS) and Julia Yu (FIS).
To encourage participation, all riders who competed will be awarded certificates. In both dressage and jumping, the top 12 in the Lower Division and the top six in the Higher Division will also receive special recognition.
As the Eventing Horse of the Year Show was cancelled, so too was the final leg of the Senior Inter-school Eventing Challenge, which had been scheduled to take place at the show. The school challenge was adapted so that the riders' best results in any of the six scheduled eventing competitions held earlier this season were used to calculate the final ranking.
Among the nine competitors who qualified for the winning places, Daniella Lin (RCHK), riding Hope, topped the challenge with the lowest number of penalty points at 26.6. Second and third places went to Velvet Lung (NAIS) with 29.6 and Julie Bardin from King George V School with 38.5, respectively. This year's champion will receive HKEF funding worth HK$10,000 towards an approved training programme of her choice.
As well as congratulating all the riders for their achievements in this year's HKEF Inter-school Equestrian Challenge, the federation would like to thank LWSC, parents and officials, and especially our judges, Christian Allderidge and Sarah Corner, for their efforts and assistance in making the competition possible under some very challenging conditions. To view the complete results from this year's competitions, please visit the HKEF website .
As the region's largest equestrian competition for young riders, the HKEF Inter-school Equestrian Challenge is proud to play its part in encouraging young riders to represent their schools. We look forward to a vibrant Inter-school competition next season.