Membership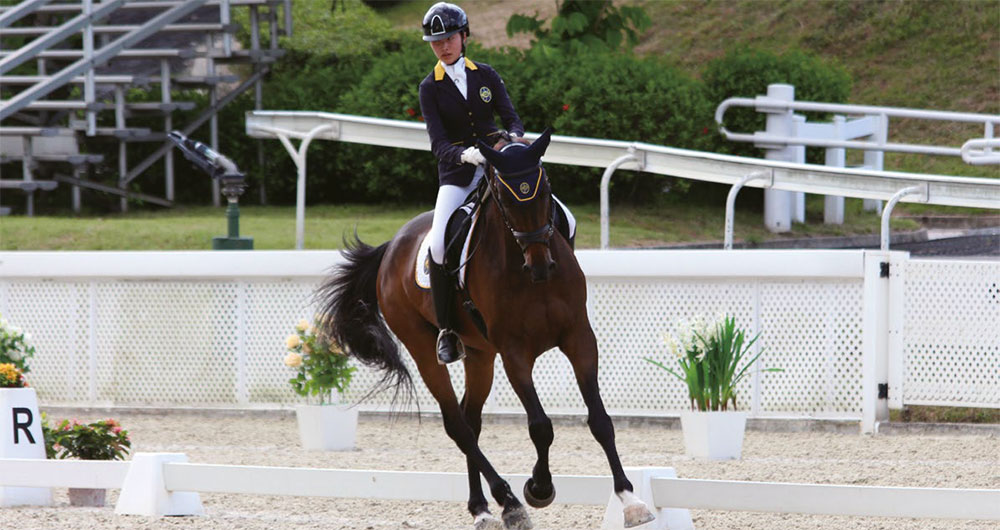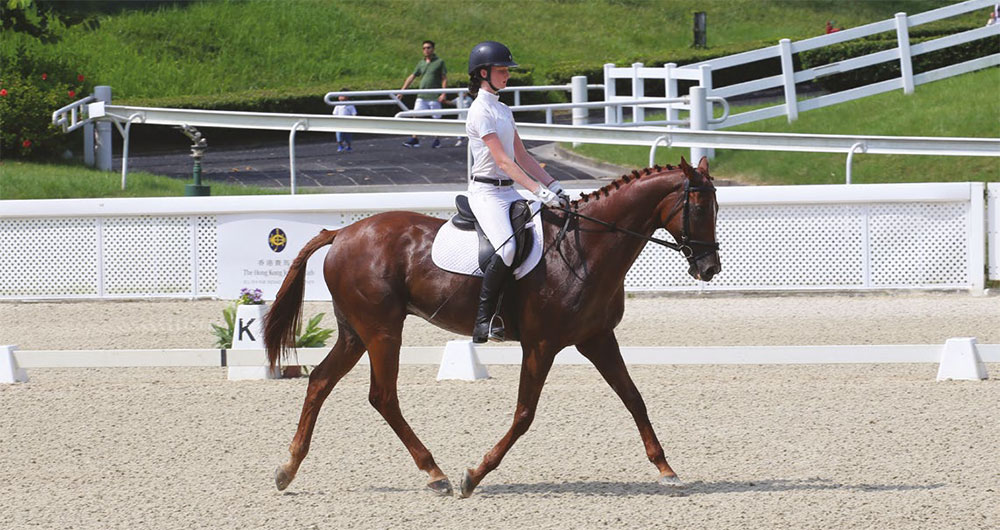 The Show Must Go On
Young Hong Kong riders took part in the online dressage contest at the National Youth Dressage Competition 2020 Yun Shang Carnival
Over the past six months, the worldwide pandemic has affected all industries to some extent. Riders, however, were not stopped by COVID-19. Indeed, they have eagerly welcomed all opportunities to keep themselves engaged in the sport. The Hong Kong Equestrian Federation (HKEF), on behalf of young riders, would like to express its gratitude for one such opportunity– the National Youth Dressage Competition 2020 Yun Shang Carnival, organised by China Equestrian Association (CEA). And to our delight, our riders earned satisfying results in this competition.
The National Youth Dressage Competition 2020 Yun Shang Carnival, held in June, was an online dressage competition, the first of its kind, in which mainland Chinese and Hong Kong riders took part. Open to two age groups – young (aged 16 – 21) and junior (aged 12 – 18) – participants submitted online videos of their 'Freestyle to Music' performances. This is a form of dressage competition where the horse/ rider combination performs choreographed movements set to the rider's choice of music. Compulsory movements and paces in a particular level must be included, but order and performance time of each movement are up to the rider to decide.
Riders' performances were graded by a professional judging panel, comprising international judges as well as renowned riders and coaches from China such as Gu Bing, Ge Ri Le, Huai Pei Xin, Lina Liu and Liu Zhong. Gu Bing was a team medallist at the Asian Games 2002 and 2010, while Lina Liu was China's first female equestrian athlete to compete in the Olympic Games, to name but a few of the panel's achievements. Besides the judges, competition results also took into account online public voting via Douyin, a popular app in China.
From Hong Kong, 13 horse/rider combinations participated in the competition, with four in the young rider and nine in the junior rider categories. Samantha Chan and her horse Don Le Beau achieved third place with an overall score of 70.684% in the young rider group. Their combination also earned The Most Dynamic Horse-Rider Combination Award. As for the junior riders, Sophie Bater and her horse Shiny Day placed eighth. The top eight riders in both groups will be awarded equestrian equipment as prizes, while other participants will be awarded leading ropes and certificates.
Congratulations to Samantha and Sophie for their outstanding performances. The HKEF is grateful for the invitation from CEA to take part in a new competition format during the pandemic. We would also like to express our appreciation to the coaches, friends and families for their support in the production of the lovely dressage test videos.