Membership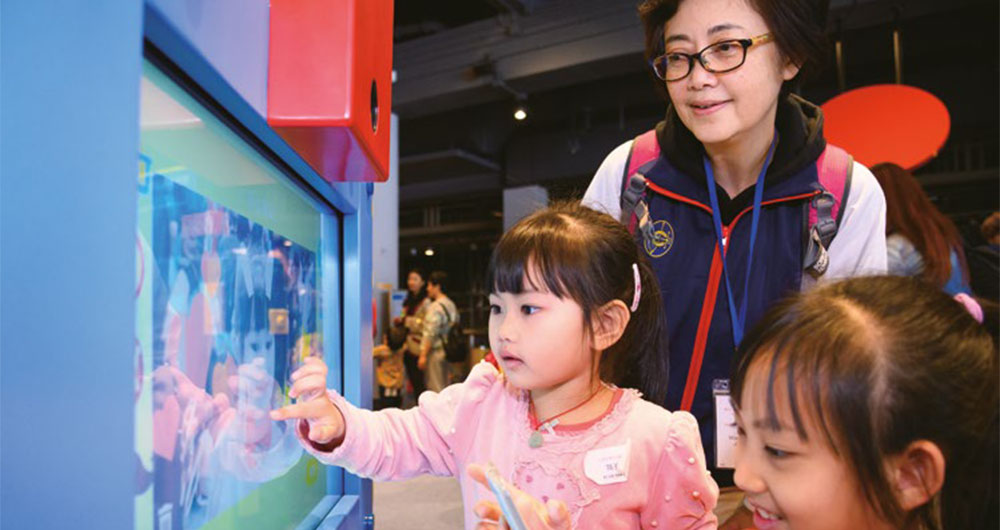 Newsworthy
The Hong Kong News-Expo Jockey Club Media Literacy Education Programme gives underprivileged children an insight into the media world
As a pillar of society, Hong Kong news media plays a large role not only in informing people of current affairs, but also in building public opinion and stoking the collective consciousness. There are a lot of mechanisms that go on behind the scenes before a news story hits the headlines. The Hong Kong News-Expo (HKNE), built in 2018, chronicles the evolution of Hong Kong's news media and presents the city's political, economic and social transformations through contemporary news reports.
To promote media awareness further, The Hong Kong Jockey Club Charities Trust has supported HKNE to launch the Hong Kong News-Expo Jockey Club Media Literacy Education Programme, which introduces the history of the city's news media and fosters public recognition of the industry's professionalism through docent services, media education talks and other initiatives.
Journalistic instincts can be honed from an early age, so the Club's Members' CARE@hkjc Volunteer Team has invited children from Choi Wan Rhenish Integrated Children and Youth Services Centre to participate in the project's handson activities at HKNE.
The Trust has also supported the Chinese Rhenish Church – Hong Kong Synod since 2017 by nurturing youngsters through the Jockey Club Youth Create Series: Rhenish Maker Education project.
Please join us for this unique opportunity to understand the importance of journalism in our society.
Exploring Hong Kong News-Expo with Children
In view of the latest COVID-19 situation, the Members' CARE activity scheduled in October is cancelled to ensure the safety and health of all Members and participants.
Date
10 October (Saturday)
Venue
Hong Kong News-Expo
2 Bridges Street, Central
Registration period
16 September - 23 September
How to enrol:
1. Register for the Members'CARE@hkjc Volunteer Team
2. Click here or call 1812 to obtain the Volunteer Team Enrolment Form
3. Complete and return form via memberinfocare@hkjc.org.hk or fax on 2966 7032
4. After successfully registering, you will receive invitations to upcoming activities