Membership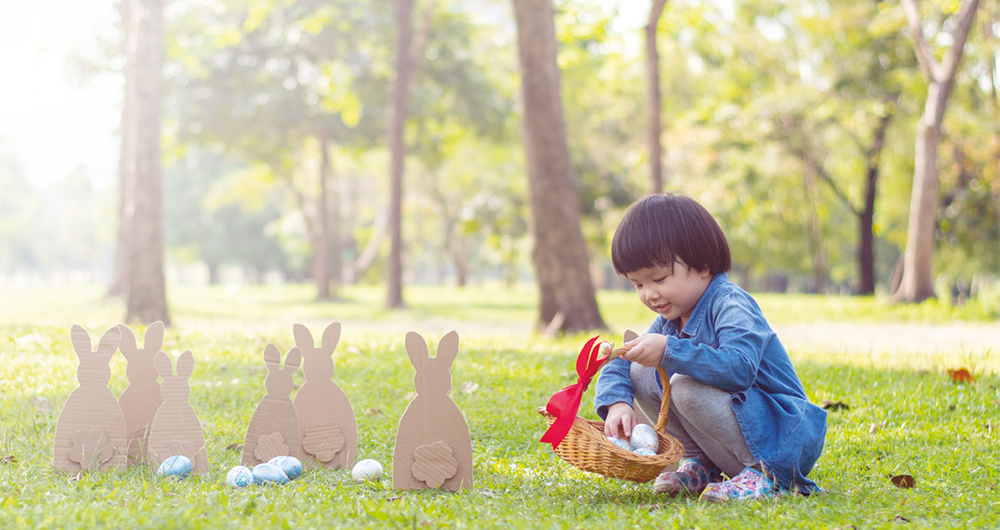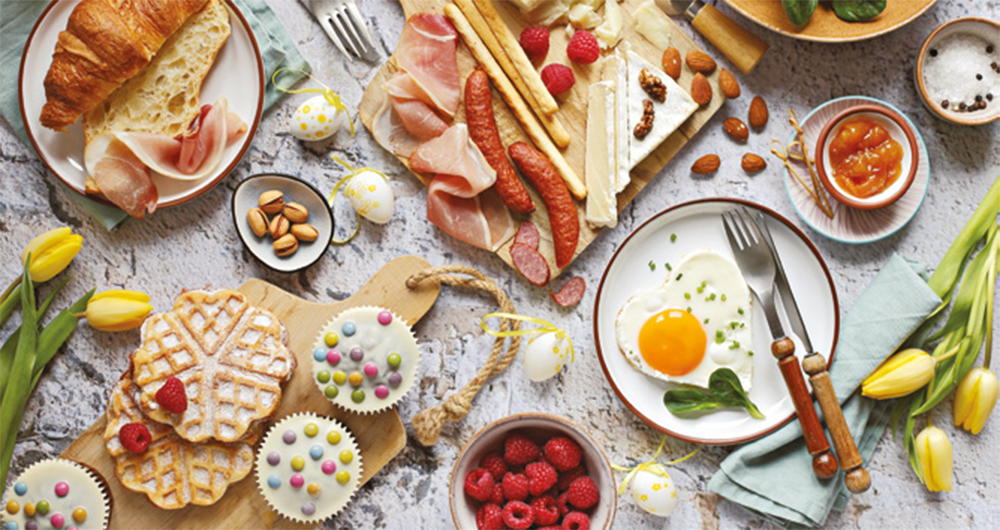 Easter Eggstravaganza
With plenty of lavish dining choices and eggciting activities, our Clubhouses and Happy Valley Racecourse are where you should spend your Easter long weekend
Easter signifies hope and the renewal of spring. Across the Club, we're celebrating this holiday with fun activities, sporting events and delicious dining offers that will delight Members and their families. From the egg painting workshop and nighttime Easter egg hunt to the Mad Hatter-themed garden tea party, our Easter events will make for wonderful weekend memories.
The details of these events may change according to the rapidly changing COVID-19 situation. Please call our Clubhouses or check member.hkjc.com and the Members' Mobile App for updates.
Easter dining
Treat the family to an Easter Egg Tree with All-you-can-eat Lunch. After a delicious meal, take the little ones to the foyer, where they can paint their own Easter eggs and hang them on our tree for good luck. It's the perfect occasion for family bonding – and for enriching the family photo album.
Easter Egg Tree with All-you-can-eat Lunch.
Reservations begin
on 3 March
The Parade's Easter Carvery Platter is every meat lover's dream come true. Indulge in holiday classics such as baked ham, roast beef and grilled sausage, plus all the bells and whistles like roast potatoes and red wine jus. Let us dazzle you with quality ingredients and skilfully prepared dishes.
Easter Carvery Platter
Reservations begin
on 28 February
Venue
The Parade, Happy Valley New Clubhouse
To celebrate Easter, Bistro Canter is cooking up a special Plat du Jour or 'dish of the day'. Don't miss the opportunity to enjoy your favourite holiday dishes throughout the long weekend.
Plat du Jour
The Ladies' Purse is offering an Easter Brunch for Members looking to start their long weekend on a tasty note. Indulge in a sumptuous holiday meal with your family before venturing on to all our fun Easter activities.
Easter Brunch
Don't miss the Mad Hatter's Tea Party over at Beas River Country Club. Say hello to your favourite Alice in Wonderland characters, including multiple versions of the tea party-loving man himself portrayed by our staff, and enjoy a magical afternoon.
Mad Hatter's Tea Party
Date
2 April & 3 April
(RESERVATION REQUIRED)
Meanwhile, Arena Room is serving a sumptuous Easter Festive Lunch. While the adults are wining and dining, children can pose for photos with our Easter Bunny and take home chocolate eggs. Afterwards, join the festivities at our Easter Carnival or Easter Egg Painting Workshop to spend a lovely day with your loved ones.
Easter Festive Lunch
For the evening, we have a bountiful spread of traditional holiday dishes at The Old Clubhouse's Easter Festive Dinner. There's no better reward than a lavish meal after a long day of fun and games, right?
Easter Festive Dinner
A big feast should certainly be part of your Easter weekend itinerary. Head to our Egg-cellent Easter Carvery at Hong Kong Kitchen and enjoy a great time with family over a meal featuring all the delicious, meaty delights imaginable.
Egg-cellent Easter Carvery
Reservations begin
on 2 March
Venue
Hong Kong Kitchen, The Racing Club, Happy Valley Racecourse
Easter activities
Come join our Fun Eggventure at Magic Valley. Kids can participate in fun games such as our Easter egg hunt with their peers and make new friends.
Fun Eggventure at Magic Valley
Date
4 April & 5 April
(CANCELLED)
Enrollment begins
on 1 March (first-come, first-served)
Our highly anticipated annual Easter Carnival returns with exciting game booths, DIY art workshops and an Easter egg hunt at the sand pit. After all the festive fun, Members and their loved ones can head to our chalets to unwind and call it a day.
Easter Carnival
Date
2 April & 3 April
(RESERVATION REQUIRED)
Time
12:00 noon – 6:00 pm
Venue
The Lawn, Beas River Country Club
To get into the holiday spirit, Members and their children can make Easter eggs using the decoupage technique. At the Easter Egg Painting Workshop, you'll learn how to glue coloured paper cut-outs and apply special paint effects onto your egg. Participants are encouraged to bring their own eggs or eggshells.
Easter Egg Painting Workshop
Date
5 April & 6 April
(RESERVATION REQUIRED)
Venue
Bauhinia Lawn, Beas River Country Club
On three Saturday evenings this April, our Members' Garden will transform into a giant playground for an Easter Egg Hunt at Night. Members and their kids can collect different coloured eggs hidden all around our garden to redeem a special prize. You'll likely be tired after running around, so plan ahead by booking a stay in our chalets. Wake up feeling refreshed after a good night's sleep in the lap of nature.
Easter Egg Hunt at Night
Date
10 April, 17 April & 24 April
(RESERVATION REQUIRED)