Membership
Badges and Parking Labels
For Owners whose horse is in training
Each Owner whose horse is in training is issued with a seasonal car park label allowing access to the Grandstand II Car Park at Sha Tin. Distribution of Owner's badge(s) and car park label are as follows:
| Owner Type | No. of Badges | No. of Car Park Labels |
| --- | --- | --- |
| Sole Owner | 1 Set | 1 |
| Partnership (2 partners) | 2 Sets | 2 |
| Partnership (3 partners) | 3 Sets | 3 |
| Partnership (4 partners) | 4 Sets | 4 |
| Syndicate | 3 Sets | 3 |
Syndicates who have been Owners since the 2000/2001 season will continue to enjoy their existing race day privileges so long as they have, on a continuous basis, at least one horse in training or been granted an import permit.
Sole Owners can now enjoy enhanced parking privileges when attending a Sha Tin race meeting. In addition to their normal car park labels, a total of 20 car park vouchers (for Sha Tin race meetings only) in the entire season will be issued to each sole Owner, and 40 vouchers to each Sole Owner with two or three horses in training. Vouchers will be sent every three months to Sole Owners for exchanging daily car park labels at the entrance of the Sha Tin Grandstand II car park. These vouchers are not valid on major racedays, as published by the Club.
For Owners whose horse dies or is retired
Any Owner whose horse dies or is retired during the season may retain the owner's badge(s) for the balance of the season in which his/her horse is retired plus the ensuing season. However, such Owner may retain the car park label(s) only for the balance of the season in which his/her horse is retired. Once an Owner sells his/her horse, he/she will lose his/her entitlement to owner's badge(s) and car park label(s).
Owner Facilities

Please refer to Go Racing for more details on owner facilities.

Owners can visit their horses at stables compound while their horses are in training but they are requested to wear their Owner badge and obtain visitor badges for accompanying guests from the security post at the track entrance gate. They should only visit their own horse(s) and, may visit the stables of other trainers by invitation. With effect from the 2019/2020 season, all Owners are required to sign a stable visit disclaimer prior to their first visit to the stables.
Nevertheless, owners will not be permitted to enter the stables compound to visit their horse on any race day or at the quarantine stables when they are subject to isolation/quarantine requirement.
Equine diseases can be easily carried on people's clothing, hands, shoes, hats and hair. Accordingly, all visitors must shower and change into clean clothes footwear prior to entering the stables and must not enter within 24 hours of visiting any Mainland China horse facility / horse facility outside of Hong Kong or coming into contact within any Mainland China horse.
Opening hours of the Sha Tin stables compound for stable visit:
| All Days (except race days) | Opening Hours |
| --- | --- |
| Mondays to Sundays | 5:30am - 9:30am, and 1:30pm - 5:30pm |
Opening hours of the Conghua stables compound for stable visit:
| All Days (except race days) | Opening Hours |
| --- | --- |
| Mondays to Sundays | 6:30am - 9:00am, and 1:30pm - 3:30pm |
Prior registration is required at least one working day before an Owner visits the Conghua Racecourse. Please contact the Owners Experience Management Team at 2966 8532. Booking for cross border transportation and hotel accommodation can be arranged by the Owners Experience Management Team.
In addition to stable visit, owners can also view their horses at the Trainers' Stand during morning Trackwork, Barrier Trials and Stalls Tests.
Safety Reminders for Stable Visitors
1. Always be accompanied by your Trainer or his representative throughout the visit.
2. Always acknowledge and agree to the terms and conditions for stable visit before entering the stables compound.
3. Always check with your Trainer or his representative to ensure that the food you brought to the stable is suitable for feeding your horse (no feeding is allowed on the day preceding a race day)
4. Always follow the safety rules below when feeding and handling your horse
Proper Ways To Approach a Horse
Do speak to your horse with a gentle voice before approaching.
Do approach the horse from the left side of its shoulder.
Do position yourself on the same side where the handler stands.
Do not approach the horse form the back or stand right in front of it.
Do not stand close to its flanks or hindquarters as the horse can cow-kick and may injure you.
Do not make any sudden movements or noise as the horse is sensitive to it and may become restless.
Do not enter any horse stall to watch or touch your horse as it is not recommended.
Racing Information Notification
Short messages about your horses' entries, declarations, barrier trial entries and change of ratings will be sent to Sole Owners, all Partners, and Syndicate Managers, whose mobile number has been registered with the Club. If you wish to register your mobile number or cancel the SMS service, please call Owners Experience Management Team at 2966 8350 for assistance.
SMS Notification Schedules:
Message Type
Day of Notification
Time of Notification
Entries
Normally on every Monday and Thursday
1:00pm - 2:30pm
Declarations
9:00am - 10:00am
Change of Ratings
1:00pm - 2:30pm
Barrier Trials Entries
2:00pm - 3:00pm
For the moment of victory, Winning Owners will take winning photos at the Winning Arch with Trainers and Jockey.
The following exclusive gifts will be presented to Winning Owners for celebration after each race: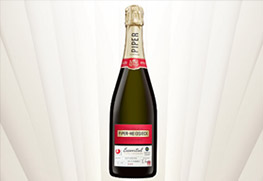 The Hong Kong Jockey Club Exclusive Champagne
The exclusive Piper-Heidsieck Essentieal Cuvees for The Hong Kong Jockey Club are truly unique and are the result of a maticulous process where the winemaking team of Piper heidsieck worked together with The Hong Kong Jocky Club and ORD Fine Wines Group at the Champagne cellar in France. The two bespoke Champagnes reflect the atmospheres of Happy Valley and Sha Tin Racecourse through the special blend of its aroma and flavour.
For Group Races and 4 Year Old Classic Series, Winning Owners will each receive exclusively an engraved Champagne with race name.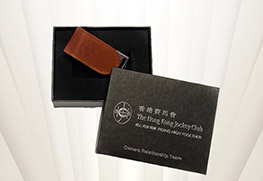 Winning USB (Included unedited version of Winning Video)
An unedited winning video of the race will be saved into a USB and will be presented together with Winning Photo Album to the Winning Owner immediately after the race.
A fully edited video clip of the race, including paddock parade, the race replay, photo taking at the Winning Arch and the trophy presentation (if applicable), will be available for downloading via MyJC Cloud. Owners Experience Management Team will email Winning Owners dedicated URL within 7 working days.
Please click here to obtain information on how to view and retrieve videos from MyJC Cloud.
Winning Photo Album
Winning Photo Album will be presented to the Winning Owner on raceday. Winning Photos with Trainers and Jockeys and Winning horse racing moment will be included in the photo album. Owners are welcome to order photo products from the Club's appointed vendor. Please click here to download order form.
For Group Races and 4 Year Old Classic Series, Winning Owners will receive a photo frame within five working days with delivery by the Club appointed vendor.
For enquiries, please contact Owners Experience Management Team at 2966 1589 / 2966 8350.
On race day, all runners will be brought into the parade ring before cantering to the starting gate. Parade ring is the venue for owners to discuss with their trainers and jockeys about their horses' chance of winning before the race. Access to the Parade Ring is restricted to owners with starters and their accompanying guests.
Notes:
Children under the age of 10 are not allowed to enter the Parade Ring.
Please refer to the Club's Dress Code guidelines for accessing to the Parade Ring.