Membership

A Warm Welcome from Beas River Country Club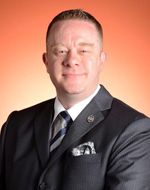 Beas River Country Club (BRCC) surrounded by rolling green countryside, it provides a picturesque and tranquil environment for you and your family to spend a night or more with us. Our equestrian, recreation and restaurants' offers are ideal for rejuvenating mind, body and spirit. Our Catering & Events team will also help you organize a seamless corporate retreat and celebrations in a unique environment.
We look forward to seeing you here at your countryside home.
Paul Dickson
Senior Manager, Beas River Country Club
Beas River Country Club located in the heart of New Territories, close to a number of cultural & heritage trails. We are a fun and friendly clubhouse with great location which perfectly for family and friends. Old Clubhouse offers a comfortable outdoor dining area with contemporary menu options. Horseshoe Grill, our fine dining restaurant is well known for its authentic grill dishes. Our wonderful Members' Garden is home to plants, trees and many species of animals.
Dorothy Wong
Assistant Clubhouse Manager
Our Clubhouse has attained HACCP Certification for our quality catering services. We have Old Clubhouse Restaurant & Bar, which has retained its heritage after renovation and offers casual dining for Members. Horseshoe Grill is a fine dining restaurant serving continental dishes in a country grill setting. To celebrate special occasions in style, Arena Room and Croquet Lawn are the perfect options.
Daniel Sham
Food and Beverage Manager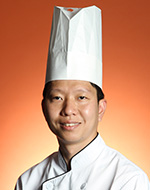 Using refined cooking methods combined with the freshest seasonal ingredients, we endeavour to provide a refreshing and relaxing dining experience for our Members with our exquisite creations.
Ellis Lau
Executive Chef