Membership

A Warm Welcome from Sha Tin Clubhouse
Sha Tin Clubhouse offers a wide range of dining and recreational facilities to satisfy the different needs of our Members. Our staff is also renowned for their warm and friendly service, which creates a homely atmosphere for our Members and their family. We hope that when you visit us, you will also feel our warm hospitality and treat Sha Tin Clubhouse as your second home. We look forward to seeing you!
Jessica Kwok
General Manager, Sha Tin Clubhouse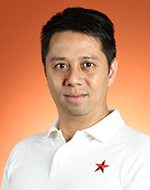 We offer a superb range of recreational facilities. Located next to the world-class Sha Tin Racecourse, Sha Tin Clubhouse is a key destination for our Members on racedays as well as a popular venue for leisure.
Billy Tang
Sports and Leisure Manager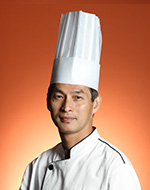 Our Chinese restaurant showcases an elaborate selection of delicious Cantonese cuisine prepared by our skilled chefs. Bring your family, friends and business partners on an epicurean journey.
Henry Yeung
Executive Chef (Chinese)